Incruse Ellipta possible side effects
These pages are specifically for patients who have been prescribed Incruse Ellipta. If you are not a patient please return to the public website.
Like all medicines, Incruse Ellipta can cause side effects, although not everybody gets them.
Allergic reactions to Incruse are uncommon (they affect less than 1 person in 100). If you notice itching, skin rash (hives) or redness after taking Incruse, stop using and seek medical help immediately.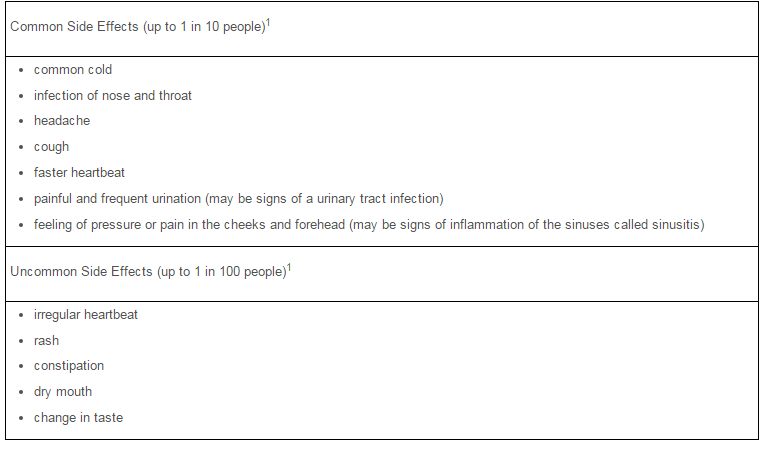 ▼This medicine is subject to additional monitoring. This will allow quick identification of new safety information. You can help by reporting any side effects you may get. If you experience any side effects, talk to your doctor, pharmacist or nurse. This includes any side effects not listed in the package leaflet. You can also report side effects directly via the Yellow Card Scheme at www.mhra.gov.uk/yellowcard.
By reporting side effects you can help provide more information on the safety of this medicine.
Incruse and Ellipta are registered trademarks of the GlaxoSmithKline Group of Companies