I am a patient
This page is specifically for patients who have been prescribed Nucala. If you are not a patient please return to the public website.
The Nucala patient support booklet is available to help patients like you better understand your asthma diagnosis and how your medicine works.
If you have any questions or concerns ask your doctor, nurse or pharmacist and read the patient information leaflet provided with your medicine.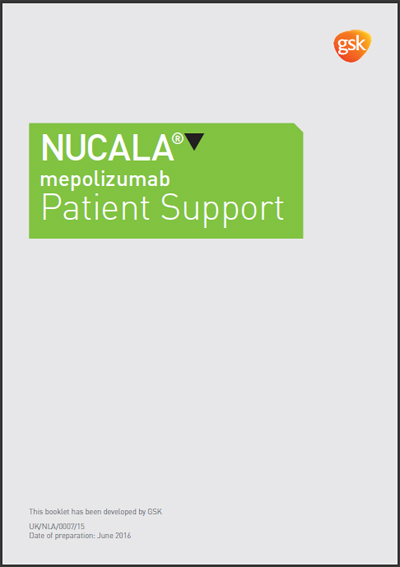 ▼This medicine is subject to additional monitoring. This will allow quick identification of new safety information. You can help by reporting any side effects you may get. If you experience any side effects, talk to your doctor, pharmacist or nurse. This includes any side effects not listed in the package leaflet. You can also report side effects directly via the Yellow Card Scheme at www.mhra.gov.uk/yellowcard .
By reporting side effects you can help provide more information on the safety of this medicine.
Nucala is a registered trademark of the GlaxoSmithKline group of companies